---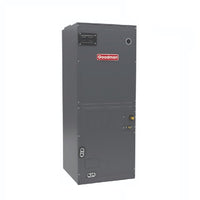 AMST24BU14
For Sale $1,176.00
Add this product to cart for ADDITIONAL SAVINGS!
Model: AMST24BU14


AMST Goodman Air Handler Specifications Sheet Click Here 

Goodman HVAC Air Handler also known as the Air Handling Unit. The HVAC Air Handler can be used as the AC Air Handler or Heat Pump Air Handler. Sometimes called an Electric Furnace because you can add an Auxiliary Heater to run while the outdoor unit is off.