---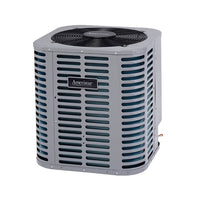 M4AC5048E1000A
For Sale $1,741.00
Add this product to cart for ADDITIONAL SAVINGS!
Model: M4AC5048E1000A
M4AC5 Ameristar Air Conditioner Specification Sheet Click Here
Ameristar made by Trane Air Conditioner and American Standard Air Conditioner also known as the AC Unit. This Central Air Conditioner is the Outdoor unit in a HVAC System. It provides Cooling Only when connected to the Evaporator Coil.