---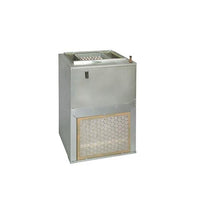 AWST18SU1408
For Sale $749.00
Add this product to cart for ADDITIONAL SAVINGS!
Model: AWST18SU1408


AWST Goodman Air Handler Specifications Sheet Click Here 

The Goodman Wall Mount Air Handler also known as Goodman Front Return Air Handler and is the indoor unit in an Air Conditioning System. Sometimes called an Electric Furnace because you can add an Auxiliary Heater to run while the outdoor unit is off. It contains a blower wheel with a motor and an evaporator coil connected to the outdoor unit by a copper lineset.